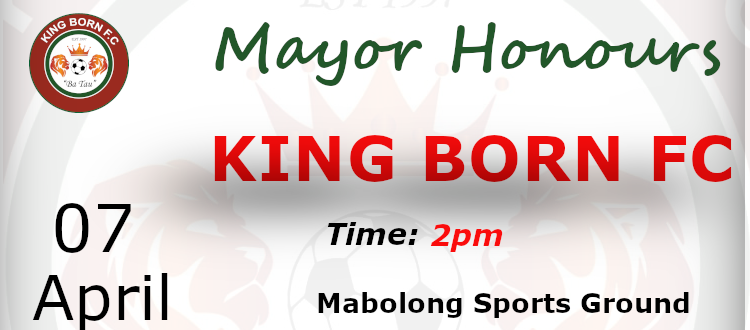 Mayor celebrates King Born
After finishing as runners-up for 2018/2019 season the mayor of Segose Mathipa Makgato takes in great pleasure to invite everyone to come and celebrate the exceptional performance of King born football club.
This event will take place at Makgone Community School, Saturday 25th and will commerce at 2pm.

Entrance is free.